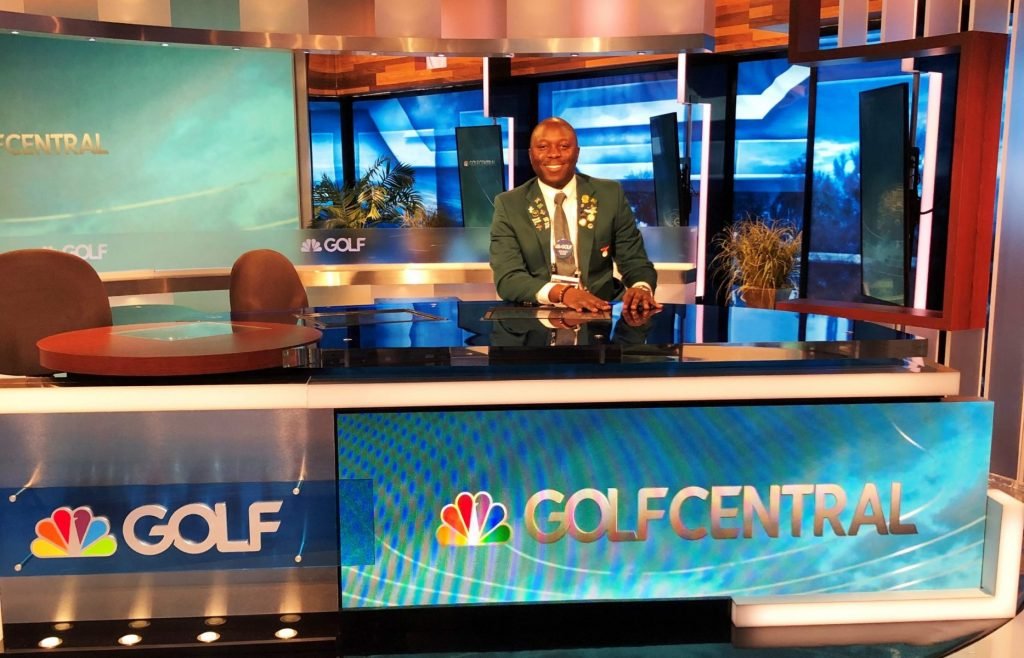 ABOUT ME
Vincent is Zambia's first elected member of the Professional Golfers Association of America. His inspirational Journey to PGA membership has been covered by major golf publications and was recognized in the United States house of congress. In 2020, he was selected to the national PGA leadership development program which is a PGA initiative to identify future industry leaders from diverse backgrounds.
Vincent is a passionate motivational speaker and shares his message of hope, determination and resilience to various audiences. He picked up the game of golf at 9-years-old and didn't look back. Despite limited resources, he won many tournaments and went on to represent the Zambia National team at international events. His ambitions for a career in golf first took him to England, then St Andrews in Scotland and back to Zambia where he facilitated the countries first Junior golf academy and became national coach at age 23. In 2013 he packed up and moved to America to pursue his ultimate goal of becoming a PGA golf professional. He endured loss of sponsorship and many other setbacks before finally achieving his goal in 2018. He draws his audience to the importance of never giving up, being open minded and living to try one more time after another.
I got to know Vincent beginning in May 2014 when he worked as an Assistant Golf Professional at New Haven Country Club and subsequently have kept in contact with him. During this two year period, I have had many interactions with Vincent ranging from planning events for Yale SOM, meals together, lessons, and conversations. He has is disciplined, has an adventurous spirit, sets high standards, and is hardworking, He has extremely high "emotional intelligence" and the ability to build relationships, in part because of his positive and consistent approach to people. He is ambitious and goal oriented, as reflected in his many accomplishments to date.
-Edward A. Snyder-

Indra K. Nooyi Dean & William S. Beinecke Professor of Economics and Management
Vincent wanted to see the world and make it a better place. His positive attitude and persistence are a true testament to the students in our program and continue to be so today as his story lives on.

Bobs Bruns PGA
Director, Methodist University PGA Golf Management Program

"The willingness of Vincent to pay the price to become a PGA Pro is an example for us all that attitude, perseverance, trust, hard work & resilience really can turn anyone's vision into victory."

Vince Papale
Inspiration behind the story "Invincible"

"Challenge, change and commitment flow from Raised by the World.    A must-read book for anyone serious about learning some of the best traits possible and taking incredible risks to better their lives."

Major General Steven J. Hashem
Major General (US Army, Ret)

The PGA of America has made meaningful advancements in embracing and leveraging inclusion, and this impressive new class of PGA LEAD members represents a diverse group of individuals who are on a pathway to serve as future golf industry leaders

Suzy Whaley, PGA
PGA President